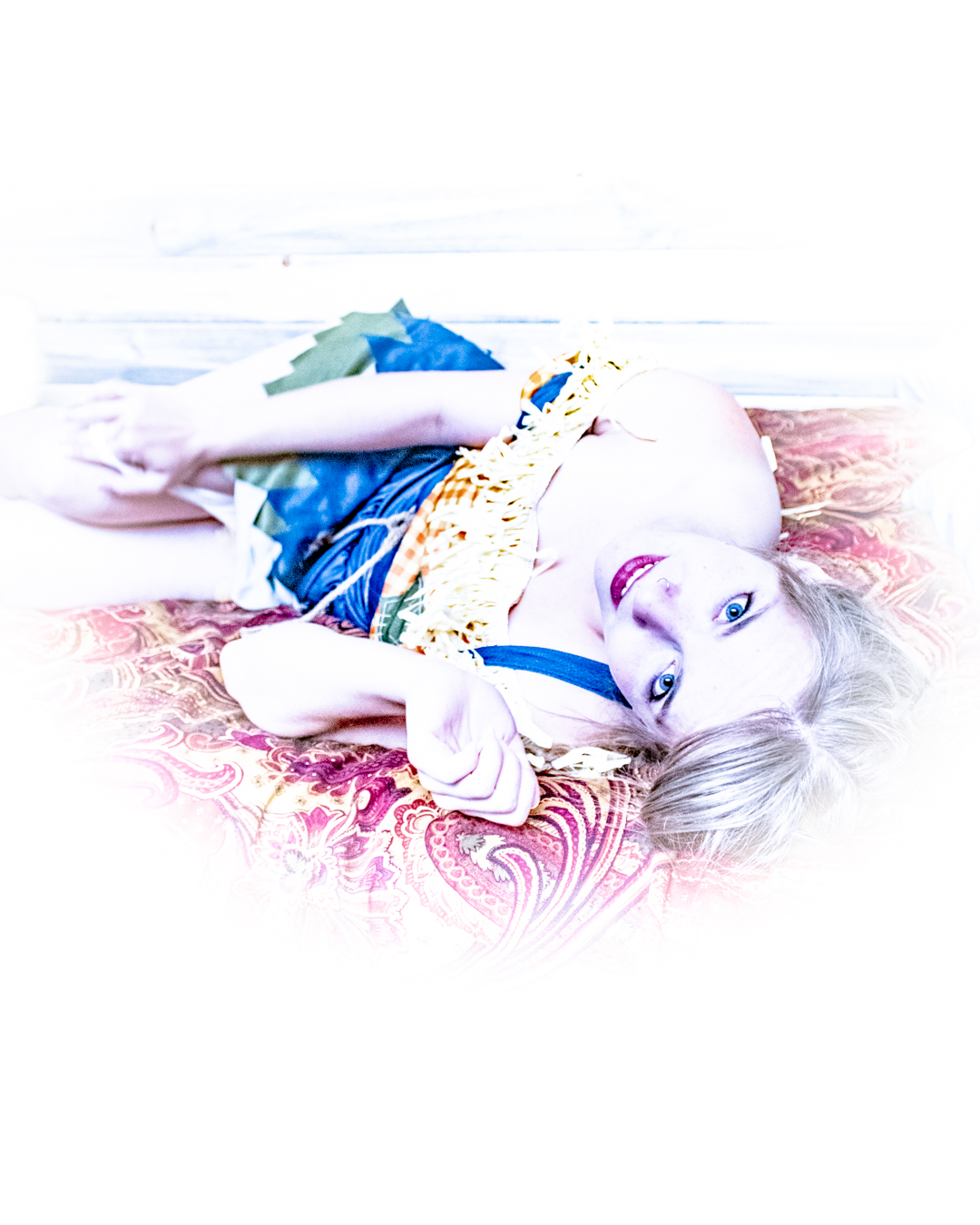 What do I do?
Every time a new friend asks me what I do, I hesitate. I am not embarrassed– but the question is very complicated. 
Most of my readers would assume the answer is "porn," or maybe "I'm a camgirl." And most of my readers aren't wrong. But even those answers are more shallow than the truth.
The Truth About Porn
When most people hear "porn," they still think of studio porn. If I tell someone I am a porn star, their first assumptions are that I go to sets and spend a few hours shooting mainstream porn in which I bang some rotating arsenal of new guys and girls. That couldn't be further from the truth, and I have never worked like that. No hate to those that do– I know there are perks to working that way, as well as drawbacks. It's just not how I roll.
I have made content exclusively with my life partner, Max, for years now. We are in a monogamous, committed relationship. We aren't anything like the stereotype of a porn star (and, spoiler alert, most porn stars aren't the stereotype either). We don't drink or do drugs. We are not promiscuous– like I said, we have been monogamous for years. We work out, we prioritize sleep and good health, we pray. We want to have kids soon. We are responsible with our money, and live simply. Saving money at the grocery store gets Max much more excited than the prospect of a night of hard partying. 
The Truth About Camming
Again, when webcamming comes up, I feel the need to address stereotypes that frankly don't conform to a huge number of men and women in the industry. But hey, they're there. 
When it comes to live camming, I think of myself as somewhat reserved. I put my personality front and center– I am bubbly, warm, welcoming, and truly grateful for those who support what I do. But my price points for any nudity are fairly high. I don't fuck myself for pennies. I don't trick lonely men into thinking I might be their girlfriend one day, if they pay me enough. 
The Truth About the Rest of It
The truth is, on a weekly basis, a very small sliver of my time goes into shooting porn. A slightly bigger chunk goes into my live broadcasting. But some of the things I do beyond that narrow scope:
Owner – I own the company Dirty Folk, which shares the art of independent adult entertainment.

Podcaster – I co-host the Dirty Folk Podcast, and manage distribution wherever you get your podcasts. Episode 1 is currently available here, on Apple Podcasts, TuneIn, Stitcher, and more.

Webmaster – I control the look, feel, and flow of DirtyFolk.com, and try to make it better all the time.

Adobe Professional – I have an intermediate knowledge base in most adobe programs, and use them regularly in my work. 

Book designer – If you've read a book on DirtyFolk.com, I designed the interior. I geek out about that stuff. 

Writer – I write new pieces nearly daily to schedule and post on Dirty Folk, sharing unique perspectives and vulnerable sides of myself.

Poet – I have written poetry for over 15 years, and have a finished collection available here, with more coming soon.

Social Media Manager – I manage two Twitter accounts and an Instagram account with many, many thousands of followers.

Animator – I co-created the world's first live, interactive cartoon camgirl. Cartoons will be coming back to Chaturbate in the near, near future.

Shipping Manager – I manage shipping and delivery for all goods purchased on DirtyFolk.com

Human – I work out, I walk my dog, I eat tasty meals with my partner, I keep my space clean and organized. 
As you can tell, I'm a busy bee. 
The Quandary
I wish sometimes that "what do you do" wasn't such a common question, because for me, every answer feels incomplete. Even dishonest.
If I say "I make porn," I feel like that minimizes my passions, evokes stereotypes I don't feel are true, and dismisses everything else which I spend time on.
If I say "I'm an artist," I feel like my new friends will feel I was being dishonest to not mention porn. 
It's a sticky wicket. 
-Harper
You've just finished an article written by Porn Star / Author Harper the Fox.
Her favorite way to be supported by readers and fans is when you buy her book, Wandering Lust.
Add this wonderful book by Harper the Fox to your cart now. Paperbacks, autographed and regular, are available for US customers only. 
More Blog Posts by Dirty Folk:
Harper the Fox's Dirty Folk Products:
[et_pb_shop type="product_category" include_categories="31″ orderby="popularity" _builder_version="3.29.3″][/et_pb_shop]