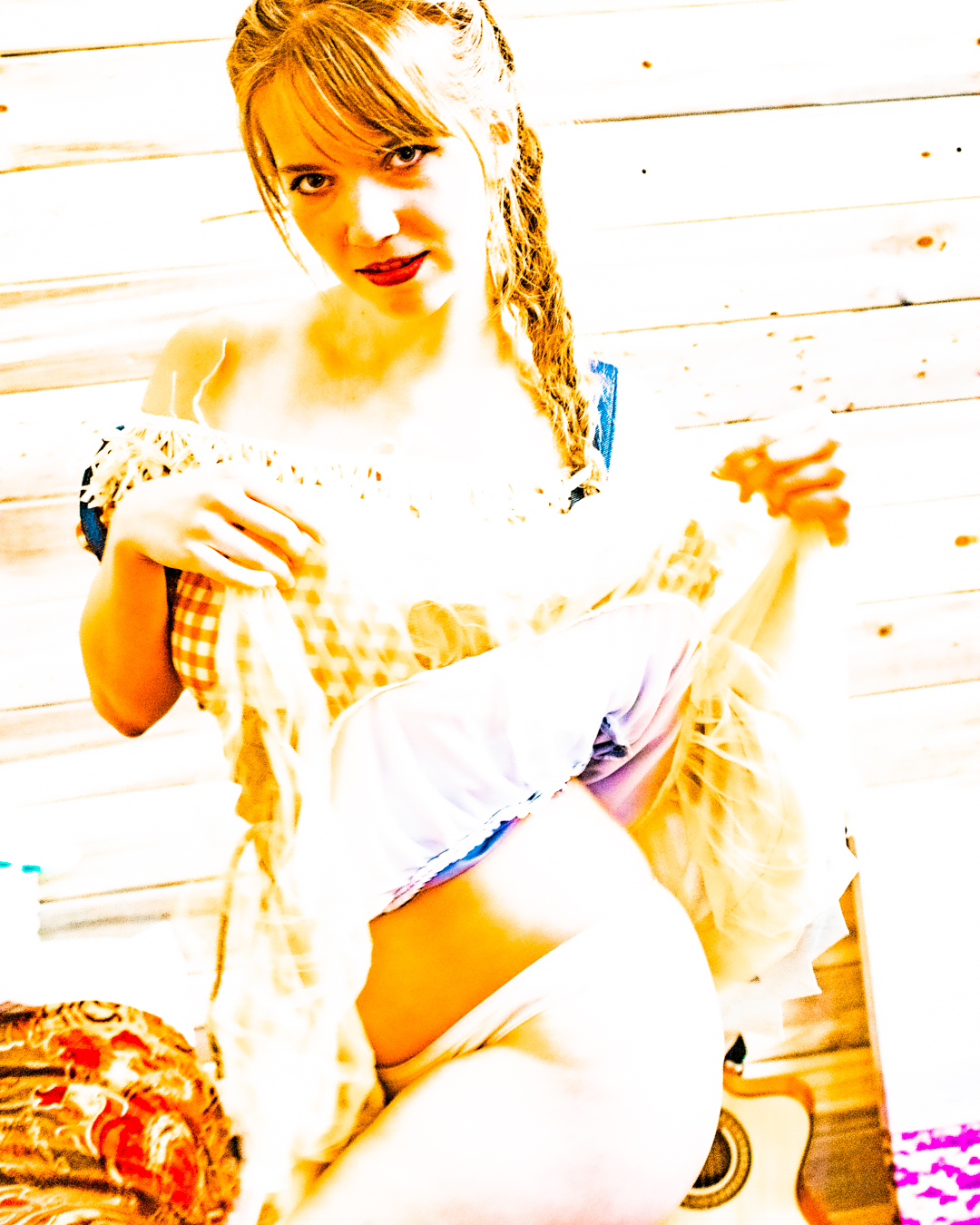 Musing with my tits out
Yesterday, as I shook my titties in front of a huge crowd, I recalled an apparent trend in cammng– when I put the least upfront effort into a show, it does the best. 
I am a camgirl, and so are many of my closest friends. About six days per week, I log in, set up my webcam and audio, and broadcast my scantily clad body for at least 2 hours. My mid-days are spent wiggling my body for dollars, giggling, flirting, playing music, and sharing myself with a crowd of 200-1000 people at any given moment. 
Smiles Breed Success
I believe my show does well for a few simple reasons– I smile a lot, I express genuine gratitude when people choose to tip me, and I play established games with enthusiasm. I think all of my successful friends also do these things. 
Why does getting dolled-up bring income down?
The trend I wanted to explore through writing is this– when I increase effort into a special outfit, my hair, or makeup experimentation, my income decreases. Noticeably, and nearly every time. 
This is counter-intuitive to me. It seems like the more dolled-up I am, the more horny dudes might want to spend their time and money on me. It is undeniable that makeup, done well, triggers the lizard-brain of people who are attracted to women. Darkened eyes, flushed cheeks, flushed lips– these things communicate "I want dick– YOUR dick" without a single word.
So, why doesn't it work for me?
A Ho-pothesis
This is my hypothesis. More than anything else, the reason why large crowds of people flock to and enjoy my sexual content is that I successfully portray myself in a very natural light. It's not because I'm some sort of Jessica Rabbit sex goddess. I love my body, and I think it is beautiful, but that isn't the most important thing to me. The most important thing to me is my own attitude. I try to approach cam shows the same way I approach video shoots, photo shoots, writing, accounting, web design, or any other aspect of my business– RELAXED. 
I think, for me personally, being dolled up leaves me less relaxed. I become protective of my skin, hair, and clothes. I'm hesitant to ruin something which I perceive as delicate. When I'm made up, I'm less likely to clasp my hands to my cheeks in open-mouthed delight at an extremely generous tip. When my hair is set perfectly, I'm less likely to dig my fingers against my scalp, touseling my wild-woman hair with ecstasy. 
Everybody is different, yadda yadda yadda
I would be extremely curious to hear from other streamers on this issue, or get perspectives from viewers. Some girls do INSANE, intricate, and beautiful makeup and still seem completely natural and authentic. Maybe it's because they tend to wear more makeup in their daily lives, or they are simply more practiced and comfortable with the products than I am. 
It's a topic which fascinates me– how do individuals find such different paths towards success? Why is it that a certain technique will work perfectly for one person, and fall utterly flat for another? 
I wonder to what extent my relaxation hypothesis is beneath a lot of it. Especially in a creative field, you have to be able to find flow. There are lots of different kinds of creative flow, but none of them work well if you are tensely clinging to a way you think things are supposed to go. 
-Harper
Blog Posts by Dirty Folk:
Harper the Fox's Dirty Folk Products:
[et_pb_shop type="product_category" include_categories="31″ orderby="popularity" _builder_version="3.29.3″][/et_pb_shop]