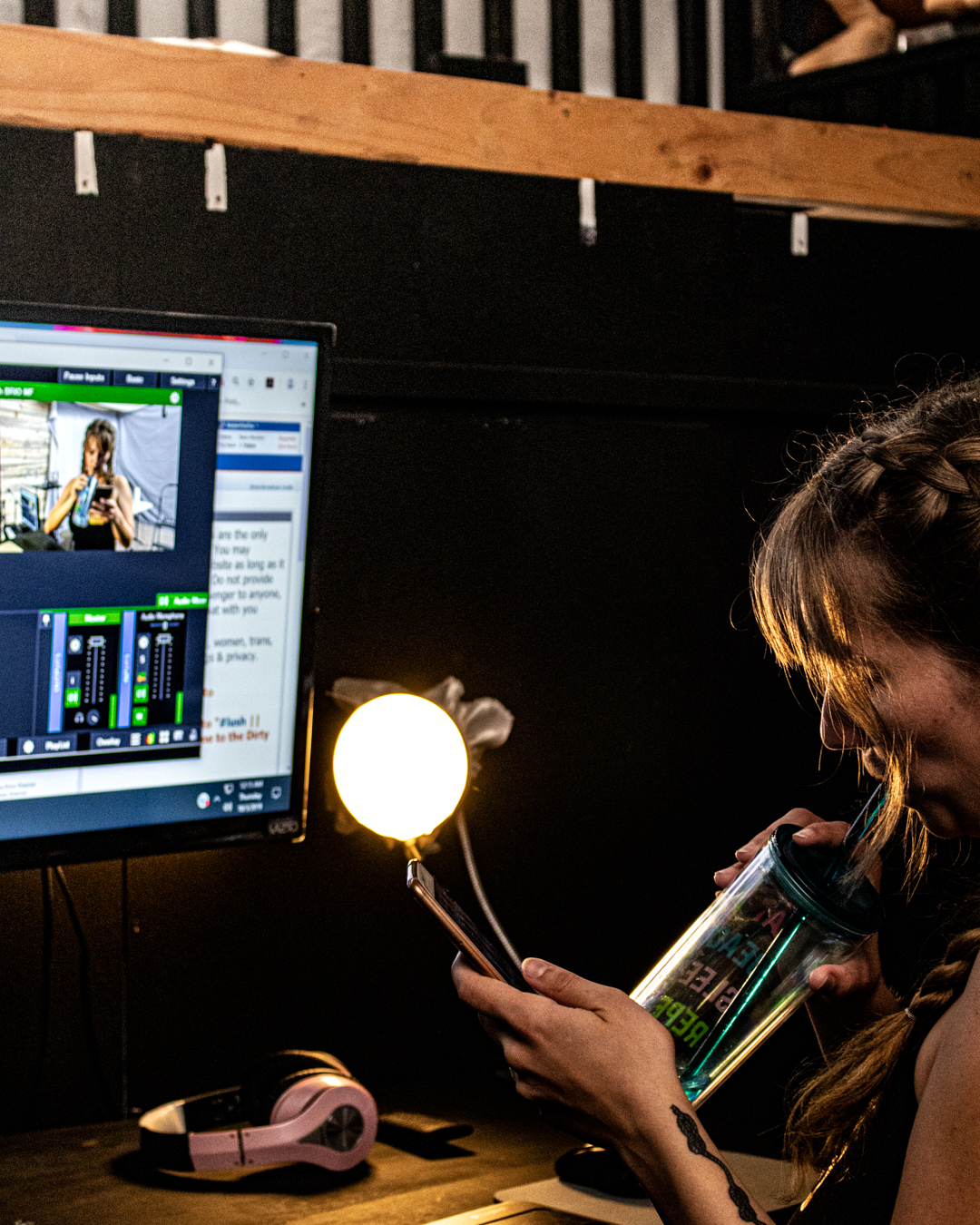 There's no time like Ho Time
  by Harper the Fox, author of Wandering Lust
Many people who work for themselves understand what I experience as an independent adult entertainer and artist– it can be REALLY hard to manage your time.  
In typical "everything is also its opposite" fashion, one of the greatest advantages of working for yourself is also an enormous hurdle. Along with the flexibility of being able to dictate your own schedule, to make room for surprising opportunities, and to take time away when needed comes the difficulty of having nobody to dictate what needs doing, and when.  
It creeps up in surprising ways. This afternoon, as I sit down to write, I am cataloging the list of small (and large) tasks that have built up, because there is no clear time when they should happen. Groceries that need grabbing, receipts that need organizing, back-end web security work to do… I would list more things, but it would probably stress me out. 
I think it is important to remember this idiom:
"Things which can be done at any time are often done at no time." 
Max, my work-partner and life-partner of nearly a decade, and I have together established a few habits which serve us really well. Some of our most important tasks have been given a routine structure. 
For instance, to "earn" meals, both of us have committed to doing a 10-minute workout first. That's exercise taken care of. We don't work on Sundays, but we both know that on the other six days of the week, blog content should be posted. The live webcam should be turned on. Tweets should be tweeted. Because those are in mind as daily tasks, those things pretty reliably happen every day.  
But, even this comes with some decision fatigue. For example, we have a small upset in our schedules today. At this moment, as I am sitting down for afternoon writing, I am newly awake and Max is newly asleep. Usually, our schedule align closely, but this morning Max had a photography opportunity to pursue downtown. In addition, he was dealing with a migraine last night, so as I slept soundly he took care of his body, recovered, and had an entire full, productive day while I snored and drooled on my pillow.  
Now, he's the one snoring (yeah yeah, Max, we know, you NEVER snore). 
I do not have my common crutch of being able to ask him what HE thinks we should do first. I have chosen to write. After writing comes posting. And after that, who's to say?  
As I find stability in my work, I get better at identifying what is really a priority. But I am also certain this will be an ongoing topic of rumination.  
Reach out on twitter @TheDirtyFolk or to contact@dirtyfolk.com with your favorite productivity tips! Maybe yours will become fodder for a future blog post. We look forward to hearing from you. 
-Harper the Fox 
Harper the Fox's Dirty Folk Products:
[et_pb_shop type="product_category" include_categories="31″ orderby="popularity" _builder_version="3.29.3″ _i="1″ _address="1.0.0.1″][/et_pb_shop]